Upcoming & Current Litter Information Below:
Updated August 18,2018.



Facebook search for "Debra Wiley Cuevas" for Most Current Pictures of QuailRidge Dogs!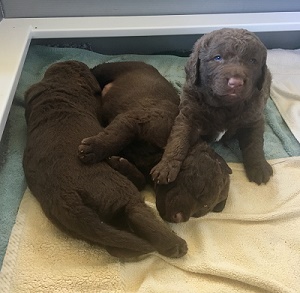 We have retired, and moved to Tennessee! Any future litters will be limited, if at all.

&nbsp&nbsp&nbsp&nbsp&nbsp&nbsp QuailRidge Pups are bred to be both beautiful and "birdy", the dogs have been OFA'd and CERF'd for many generations. Our pups have excellent coat, and beautiful movement.
&nbsp&nbsp&nbsp&nbsp&nbsp&nbsp Dew Claws are removed at 3-5 days, the pups are wormed weekly four weeks prior to going to their new homes, and given their first vaccination prior to leaving. A deposit of $200 is required to reserve a pup. Deposits are non-refundable, unless QuailRidge is unable to supply the pup.
&nbsp&nbsp&nbsp&nbsp&nbsp&nbsp
Limited Registration for pets going to pet/companion homes to be spayed/neutered.
Unlimited Registration for pets going to Show, Hunt, and Title Competition Homes intending to breed compete with their pups.

&nbsp&nbsp&nbsp&nbsp&nbsp&nbsp A sample of our Pup Reservation Form, and Puppy Sales Contract, which answers questions regarding Health Guarantees , etc., are available upon request. These may be faxed, emailed, or mailed to you. Any Questions? E-Mail QRCBRs@GMail.com

To remain in compliance with new USDA/APHIS regulations and requirements, we will no longer be shipping pups. All dogs must be sold in a "face to face" transaction, so the buyer has the opportunity to observe the animal before taking custody.